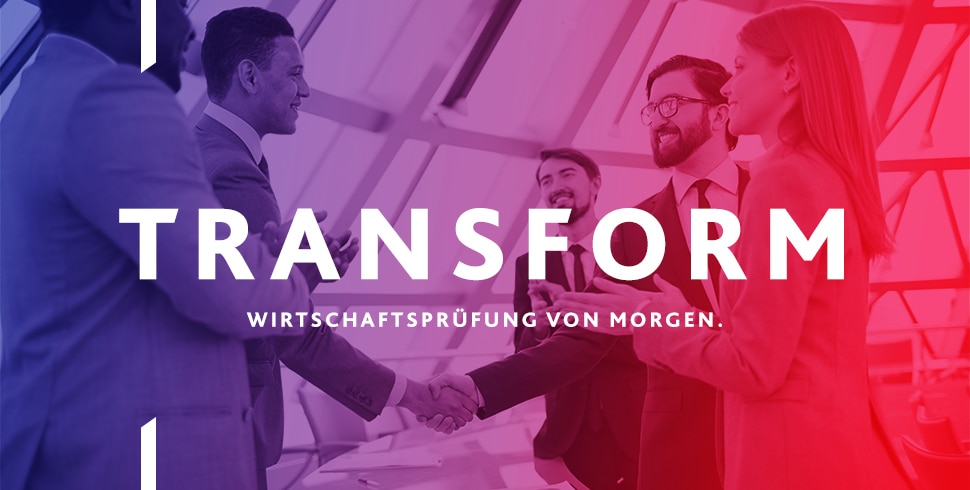 Senior Associate (m/f/d) in Banking & Capital Markets focused on Risk Management and Credit
Look forward to your new challenge in the banking & capital markets sector in a modern workplace in a central location in the banking metropolis of Frankfurt am Main. Right from the start, you are working on your own business case supported by your mentor or you already bring-in your business case and planning your further career at BDO.
WHAT TO EXPECT
Challenging project management and teamwork: You take the next step in your career towards more responsibility accompanying us on (sub)projects as a specialist in risk management, trading and treasury at leading banks. New challenges await you all the time, because the only constant in the markets is change.

Audit and Advisory: The tasks in our interdisciplinary team are varied, complex and require creative, practical and result-oriented solutions. Become an audit manager at our international clients and / or strengthen your consulting know-how as well as your presentation and project management skills.

Risk management: The collaboration with companies in the financial services sector on various topics from the overall business strategy, the control of individual types of risk to risk quantification belongs to your tasks.

Credit: Be part of the auditing and consulting of national and international credit institutions and gain an in-depth understanding of holistic credit processes - from granting loans to intensive support and dealing with non-performing loans. The range of your tasks will enable you to deepen the links between the core business of credit institutions and the associated risks, and thus expand your industry expertise so that you can grow into a management role.

Accounting and regulation: You accompany the front-to-end process of our clients containing the valuation and accounting of financial instruments according to GER GAAP and IFRS with complex special topics (e.g. exotics). Contribute to our clients' compliance with the relevant requirements.

Variety of topics and specialization: Together with us, you define your focus in the various topics, such as the risk management organization, the treasury function, trading processes, quantitative models / valuation, accounting or financial market regulation, and take over responsibility to drive their development.

Versatile tasks: From direct customer contact over data evaluations to the preparation of specific topics, you take on a variety of tasks and can use and develop your individual strengths.
WHAT WE LOOK FOR
You have successfully finished your studies in economics or (business) mathematics. In addition, you have initial professional experience (two to four years) in the capital markets environment, credit or risk management department at a bank, a securities trading company or a professional service firm in the above mentioned areas.

You follow the trends on the global financial markets with interest and the financial industry inspires you continuously. You are very interested in trading, settlement and risk management processes as well as the treasury function.

You present your results confidently in front of the client.

You expand your professional network outside of the project teams within the BDO network and on your client's side.

You are characterized by excellent analytical and communication skills in German and English, which enable you to understand and explain complex issues.

Commitment, curiosity and enjoyment at work are among your basic characteristics.

You like to embrace flexibility and mobility in a modern environment.
WHAT WE OFFER
We support you with your graduation as a German CPA, German Tax Advisor, Chartered Financial Analyst (CFA), Financial Risk Manager (FRM), etc.

Our internal training programme supports both your professional and personal development. For example, you will benefit from leadership seminars, soft-skill training or flexible e-learning units.

High-quality technical equipment is a must for us. Accordingly, you will receive a modern company mobile phone - also for private use.

Because sport unites us and we like to celebrate successes together, we regularly take part in regional sporting events and meet regularly after work to do sporting activities together, e.g. in our football group.
BDO AG Wirtschaftsprüfungsgesellschaft, with over 2,000 employees at 27 locations in Germany, is one of the leading companies for auditing, tax advice and advisory services. We are a founding member of the international BDO network of independent member companies (1963), which today has around 88,000 employees in 167 countries.

WE ARE LOOKING FORWARD TO MEETING YOU!
Please apply online via our application portal (https://karriere.bdo.de) with your complete documents and tell us your earliest possible start date and your salary expectations. If you have any questions, please do not hesitate to contact Juliane Seidel via phone 040 30293 600.
BDO AG Wirtschaftsprüfungsgesellschaft, eine Aktiengesellschaft deutschen Rechts, ist Mitglied von BDO International Limited, einer britischen Gesellschaft mit beschränkter Nachschusspflicht, und gehört zum internationalen BDO Netzwerk voneinander unabhängiger Mitgliedsfirmen. BDO ist der Markenname für das BDO Netzwerk und für jede der BDO Mitgliedsfirmen. Copyright © 2021